CELUS' talents: Alexandra switching departments
posted on November 9, 2021
---
Some employees at CELUS still know Alexandra Zelena from their job interviews. As a recruiter, she was responsible for the whole circle of recruitment. Now, she is hunting bugs in the development team and is excited for what is yet to come.
Horizontal growth gains relevance
The working world is at a turning point. There has not only been a change in the understanding of flexibility in working due to COVID, but also a development that has been ongoing for quite a while. A shift in values. Safety and money are still the top two factors for employees, a study shows. However, flexible working hours, independent working and upward mobility come right after.
Flat hierarchies and self-realization are relatively new items on the list. For Alexandra Zelena, this is the key to a job that is fulfilling and allows her to identify with her work. She says: "For me, vertical growth means taking the elevator straight to your goal. But horizontal growth is opening new doors on the floor you are already on." In practice, horizontal mobility describes taking over another position on the same level. This means you may switch job or department without reaching a new hierarchical level. Especially for people with multiple interests, this can be a great opportunity to integrate all fields of expertise into your career.
Self-realization and horizontal mobility
Alexandra moved from Ukraine to Germany and joined CELUS several years ago as a recruiter, which she was for 1.5 years. Alexandra was always most excited about Research and Development positions and kept an eye on studying in this field herself. During her time as a tech recruiter, she already took some basic programming courses to better understand the candidate's tasks written in the job description. Alexandra says: "Making a move internally into an area you're interested in is a great opportunity to ignite your passion and learn new things." For her, it was finally time to realize her goal and interest to work in the technical field.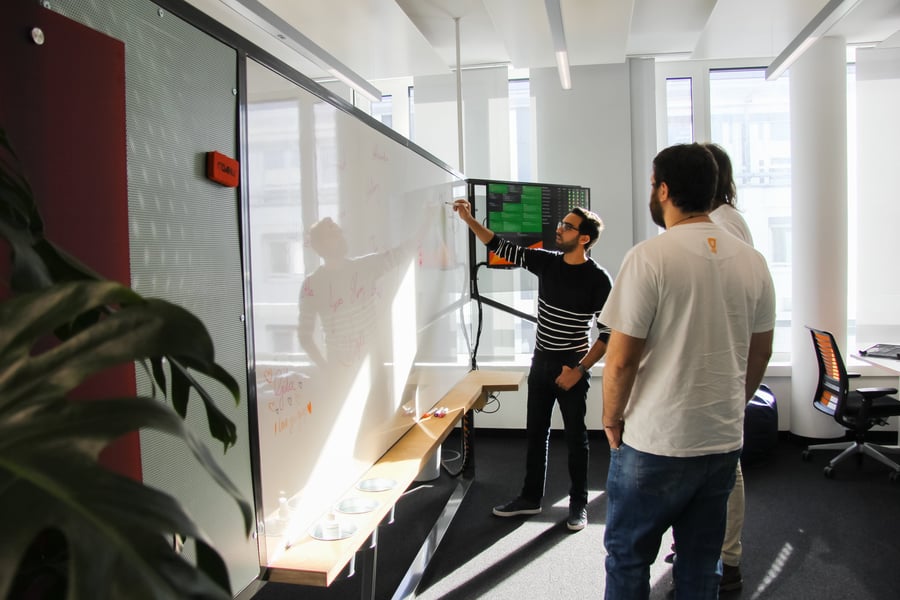 Challenges on the way
Alexandra figured that time management is one of the main challenges on the way. When starting her studies in Computer Science, the professors even recommended to not work during the first semesters and after being some weeks into the semester, she realized that it is quite a challenge to handle both work and study. Leaving the company was not really an option for her, so CELUS offered a way to merge it: Moving horizontally from the HR department into the R&D department. Taking this step requires courage and initiative from the person itself and also flexibility from the employer.
The company's role
From an employer perspective, it might seem complicated and even disadvantageous to leave one role temporarily unoccupied and give the employee time to find into the new role. But in the long-term, it is truly beneficial. The more passionate people are about their tasks, the better they usually perform. Giving employees the chance to try out a new position allows them to gain an even better understanding of the product cycle and how the company works. Alexandra figures: "As a former HR specialist I would add that horizontal growth opportunities are as important to the employees as to the internal development and maturity of the company itself. CELUS is a great example of how positive company culture and horizontal career possibilities enable employees to grow within the organization."
At CELUS, also the Head of HR Esmira Alieva values and supports horizontal flexibility. She came back to Alexandra's wish in less than a week. She even motivated her to take over a full role in the development team than just gaining a short-term insight. So, Alexandra took over the role of a Tech QA analyst, where she finds bugs at an early stage in the development process.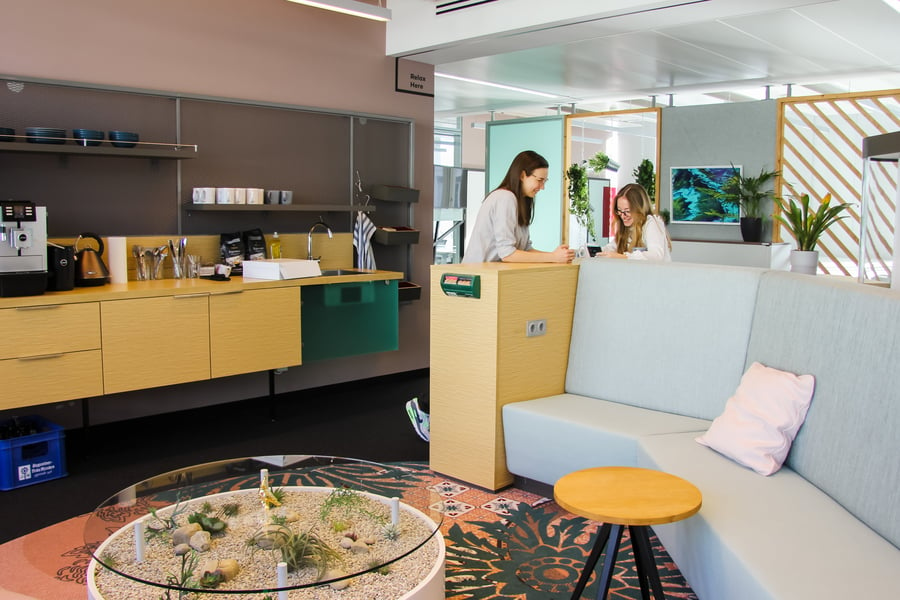 Arriving in a new position
After working as a recruiter for over 5 years, Alexandra was used to knowing how to deal with daily challenges. She could hardly remember how it was to be new in a complete job field. She figures: "On one hand, this is very awkward to constantly ask questions and struggle to complete tasks, on the other hand, I have so much support from my new teammates that I couldn't even imagine how comfortable it will be to go through the onboarding and how exciting the learning process could be."
According to her, a familiar environment and knowing the colleagues makes it a lot easier to arrive at the new job description. Alexandra says at this point: "I just enjoy my learning path and I'm really proud of making that decision to switch my career – now I know for sure, it's never too late to try new things and face new personal challenges."
Try out new fields
Alexandra can only recommend to not hesitate when it comes to changing the field you work in. Nevertheless, a supportive supervisor and team as well as a tolerant climate in the company make this step less stressful and scary than it might seem in the beginning. High flexibility in working hours, work place, and field are of great importance for employees nowadays. At CELUS, we support this way to provide anyone a balanced and fulfilled working life.
Interested in joining CELUS? Check out our vacancies!