Interview with Senior Field Application Engineer, Antonio Becerra Esteban
---
In his first interview since joining CELUS, Senior Field Application Engineer Antonio Becerra Esteban talks about his journey, goals, and the future of the electronics industry with a help of the CELUS Design Platform.
Hi Antonio, nice to meet you! What do you do at CELUS?
Nice to meet you too! Good question, I do many things:
I am Senior Field Application Engineer.
I am part of the technological revolution that is going to change the way people think of electronics.
I belong to a team of highly motivated professionals who are helping to create an AI-powered platform for electronics enthusiasts all over the world.
I am first in the office in the morning, and something tells me soon I will be the official paella chef at CELUS.
How did you get into the electronics field?
I studied physics in Granada and Munich, where I arrived as the Erasmus program student 9.5 years ago. First, I thought that the world of electronics and semiconductors was not for me. That was until I started my thesis within the Excellence Cluster Universe at TUM as part of a collaboration with the IceCube South Pole Neutrino Observatory. There I helped develop a device to improve the calibration of the neutrino telescopes at the South Pole and it was the first time I got my hands dirty designing a PCB, checking reference designs, and ordering components.
After that, I landed at Infineon, where I worked as a Quality Manager. Later, I decided to have more contact with other people, working closer to the action. I got a position as a Field Application Engineer at Altium and learned a lot about electronics and the problems faced by electronics engineers. The time went by, my love for the magic behind creating electronic solutions continued to grow. Later, in 2021, I decided it was time to take on a new challenge. I wanted to use my knowledge and energy to help bring freshness and innovation to the world of electronics. That's how I got into electronics, and that's how CELUS and the CELUS Design Platform won me over.
What would you name as the main challenges in the industry today and how companies should meet them?
I think the major topic at the moment is the supply chain problem. It is getting harder and harder for companies to find the components they need. Not long ago I read that the problem lies in the shortage of chips. Component manufacturers are producing more chips than ever before, but the amount of new boards and products is even higher.
This is directly related to the innovative power of the industry, and that is where companies pour themselves. Trying to figure out what the market wants and how to create it. Product managers need to transfer the specifications of new products as accurately as possible so that R&D can convert them into a single PCB (or many). This is where the genius of the electronics engineer plays a major role, constantly asking himself questions: Which components should I use to match the technical requirements? Are they available? Where can I find the reference designs? Have I developed something similar in the past that I could reuse?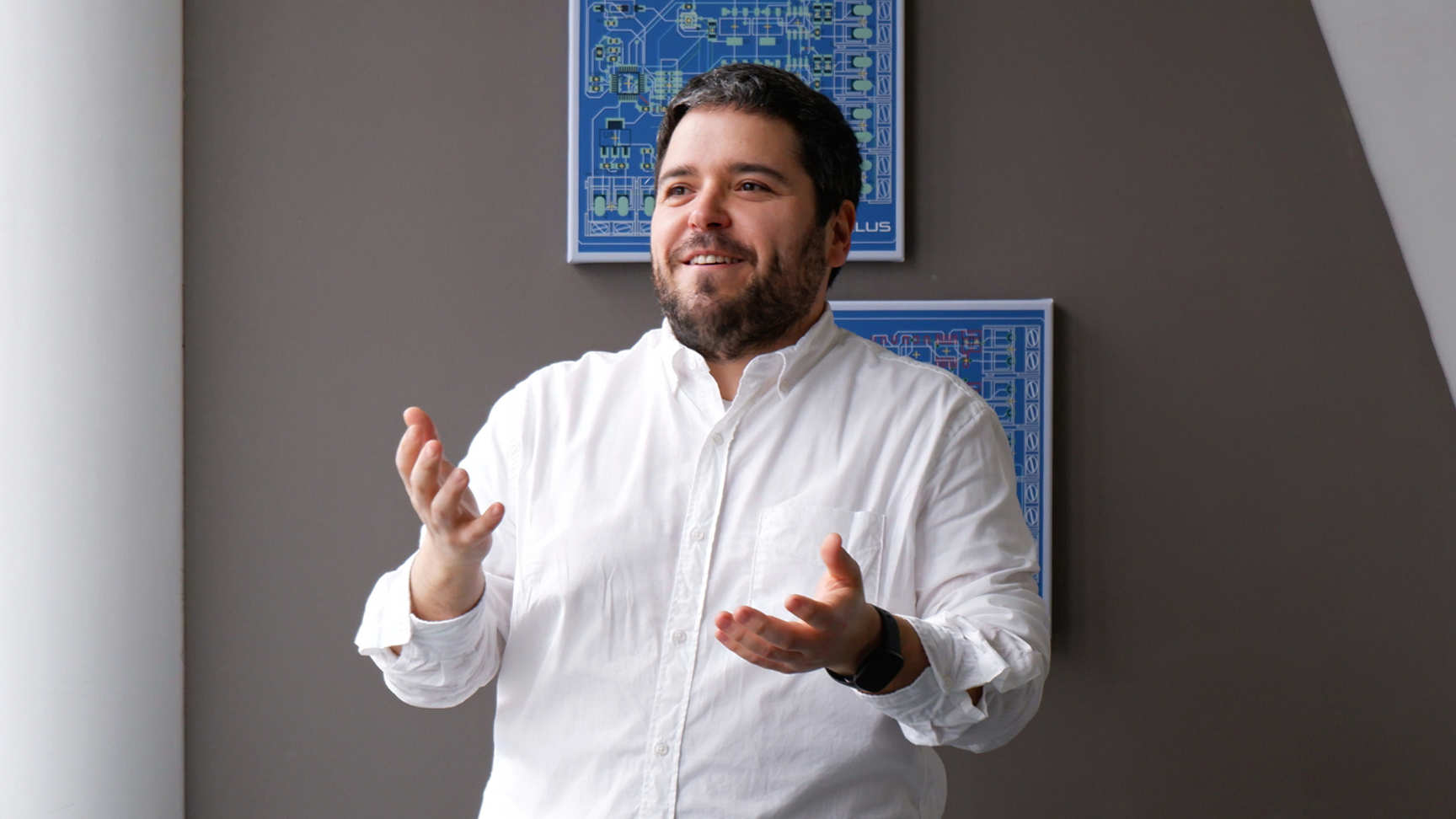 Moreover, translating technical specifications into a PCB is time-consuming. It requires hours of reading through datasheets and reference designs. If engineers have enough experience, this process can be faster due to the fact that they know many useful components. Staying on top of innovations is a job in itself. Here is where the CELUS Design Platform shines to dazzle! It makes the distance between Product Managers and the R&D team disappear while enabling the reuse of company-developed designs and contributing to new and innovative solutions.
All thanks to the CUBOs, a brilliant concept which, like a cube, links together all the aspects of functional design: functionality, technical specifications, schematics, layout, and Bill of Materials. Product managers and engineers can create their designs based on the functionality they need and the technical specifications the product must meet, on the CELUS Design Platform, compile them, and the AI will find a CUBO that fits the requirements of each functional block, turning their ideas into a prototype with schematic and a PCB in minutes!
Staying on top of innovations is a job in itself.
---
Is there anything unique you like about CELUS?
The team is always the most unique characteristic of every company, and CELUS is no exception. We are a very diverse group of very passionate people from different cultural and academic backgrounds, enabling the second most unique characteristic of CELUS: its platform.
What helps you achieve your goals?
I think the main ingredient is curiosity. I always had a hunger for knowledge. This pushed me to learn German and Italian, besides English, and this is my main motivation for growth. Another important factor is sports. I need to get rid of the stress and strain of dealing with exciting but sometimes grueling tasks. I like running, and I am very proud of my first half marathon (Málaga 2019). The last one is disconnection. Sometimes it is necessary to put some distance in order to gain perspective. I like to get together with friends for a drink or two, whether it's at a bar or maybe cooking or grilling together. Time flies when I'm cooking, and if it's with friends, it's even better.
Your 3 favorite musical groups?
This is a no-brainer! Led Zeppelin, Jimmy Hendrix and Los Mojinos Escozíos.