Manage your electronic components database



New electronic components are being introduced by component manufacturers all the time while other components go end-of-life or undergo changes that impact how they can be used in your designs. The process of actively managing your electronic components library typically involves multiple departments with responsibilities spread across engineering, purchasing and even quality or logistics. With CELUS Orbit you guarantee that you are using the best electronic components existing and new designs that come through validated supply chains, with the right price, the right quality and the right availability.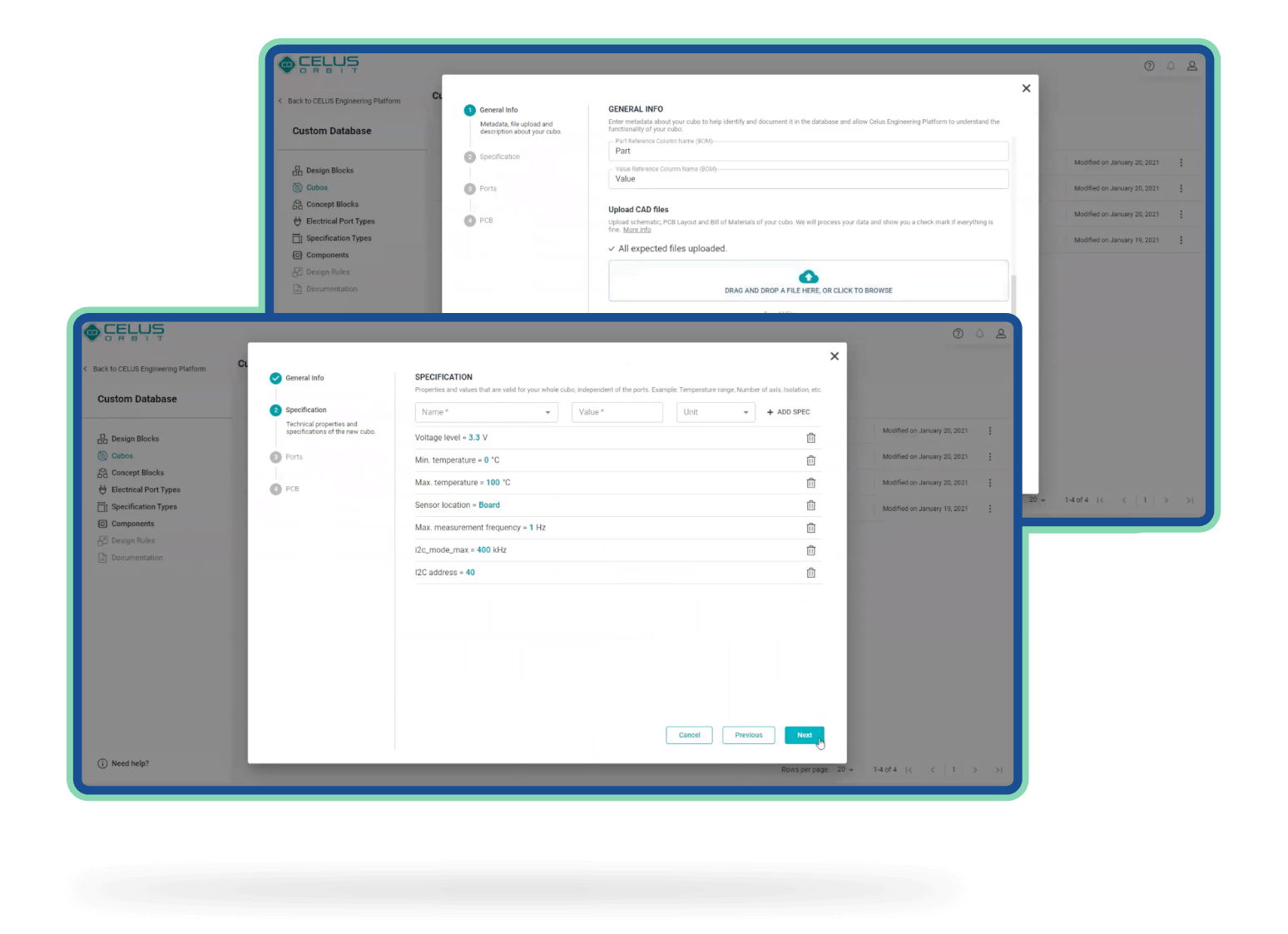 Have all component data at your fingertips
CELUS Orbit helps you to bring structure to your electronic components management system. Find all up-to-date information from product parameters to application notes in a single location.
Easily manage workflows
You can tailor the process flow of how components are being added, updated or archived across their life cycle in your company.
Be always up-to-date
Always have the latest components and features in your designs. Be known for innovative and top-notch results.

Screenshots from the project
---
The CELUS Engineering Platform combines all steps within the engineering process into one solution
A digital database
Your added components are stored well-structured in your custom database. Due to this, every department has access to all relevant information.
Advanced search
To save time and effort the goal is to maximize component reuse. Finding components with a convenient "and/or"-search will help for example the purchasing department to easily access user data and come to data-driven decisions.
CELUS Cubos
CELUS Cubos offer an interface to easily add all information needed for a healthy database that provides value. A wizard supports the user by offering suggestions that only have to be approved by the user.
More solutions for engineering companies
---
Check out the last Case Study
---
LAN Interface Module with Viessmann
This case study shows how the CELUS Engineering Platform works and which steps of the development process it specifically takes over. With the help of the platform, CELUS was able to support Viessmann in the redesign and optimization of a LAN interface module (LAN Card).