Learn more every day – CELUS as a learning organization
posted on October 18, 2021
---
Lifelong learning is crucial to not be left behind in our fast-moving society. Either, employees have to use their leisure, or the employer offers a working environment enabling them to tackle new challenges.
"I am tired of learning, I want to finish my Bachelor's as fast as possible to start working." – Probably every student is familiar with this expression. This is what we imagine our vita: Learning basics in school, intensifying knowledge at secondary school, or university and then starting a career until retiring. The common perception of a career for many is still learning a job once, only to practice it for the rest of their lives. Sorry to burst your bubble, but this will not work in modern society.
Getting left behind
Only 8 years ago, the German chancellor Angela Merkel described the internet as a "new ground for all of us" inducing the internet society to react with gloating joy. This amusing quote shows how important it is to move with the times. Life gets faster and you don't want to be left behind. COVID-19 has accelerated digitalization in many fields, which makes taking action even more urgent. Luckily, we now have more opportunities than ever to re- and upskill. Be it with high-quality online videos or nicely written non-fiction books. As the latest trend, there is even an App offering 15-minute audio summaries of books providing valuable insights into popular scientific topics.
This counts for companies, too
Not only politicians or leaders have to update their knowledge on a regular basis. Also, a company and all its employees should do this. If learning is not held high, organizational practices will remain as they are, no true change happening and improvements are short-lived. However, knowledge-creating companies try to approach this by establishing meaning, management and measurement in favor of continuous improvements and capacity to achieve goals. This not only creates a competitive advantage but also psychological safety for your employees enabling them to fully evolve their talent.
The role of learning organizations
There are more than enough opportunities for us to obtain new information – maybe even too many. But what is more interesting than learning from true practical experts in their fields? We are talking about your colleagues. In an academic wording, this is called a learning organization. Peter Senge calls this the "Fifth discipline" of a company. He was a Director of the Center for Organizational Learning at the MIT Sloan School of Management in Cambridge. Senge describes an organization, which aims to improve its performance by setting learning as a priority. It should follow a systematic approach and provide an increase of value for all participants.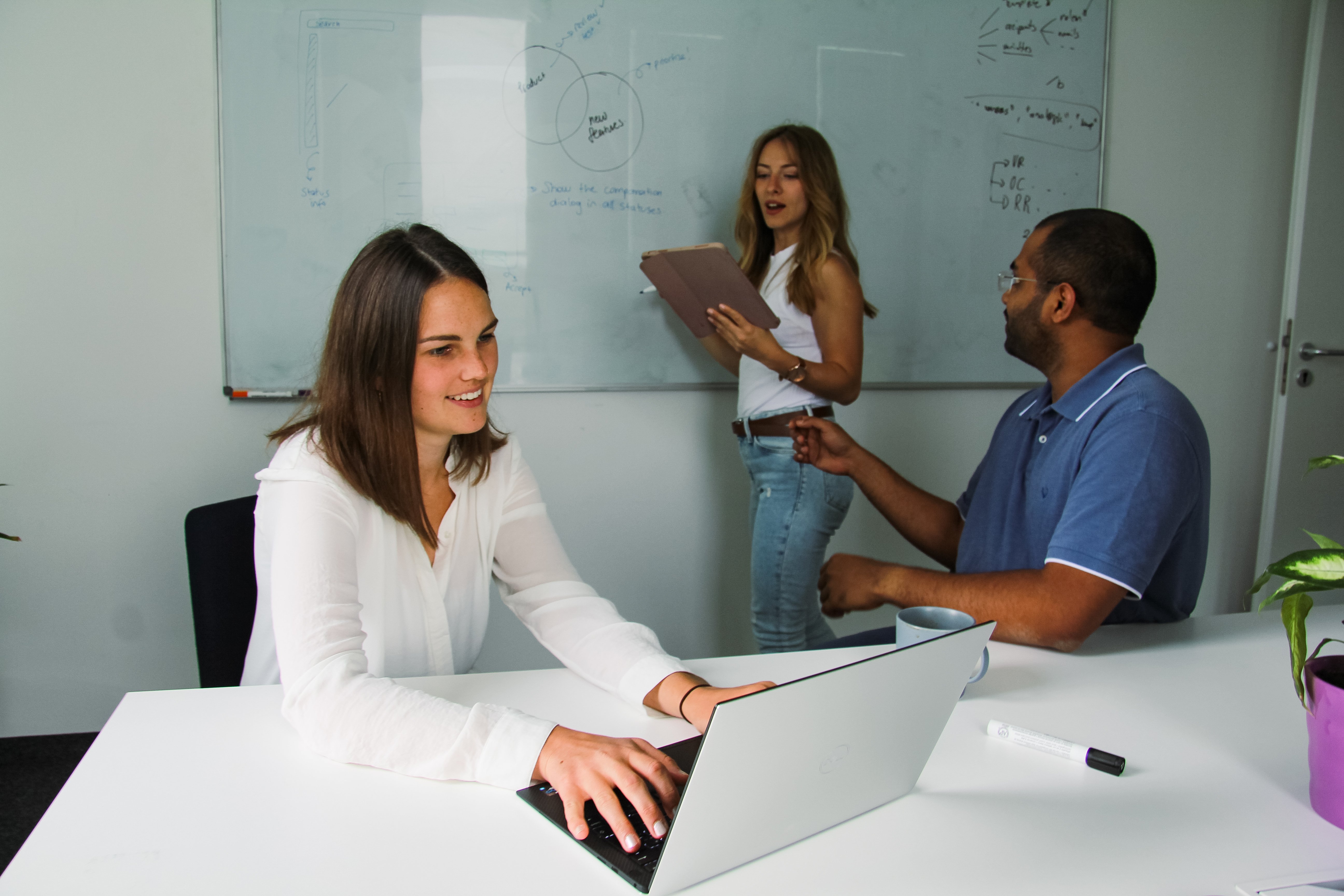 Honesty as a basis
For CELUS as a learning organization, curiosity is highly valued. According to Senge, Team Learning is crucial for a learning organization. We love learning from our colleagues and do regular knowledge sharing. Everyone is free to arrange workshops to share their expertise with peer team members and leaders equally. Especially in a deep tech environment, one can easily lose the track. That is why connecting and engaging all departments is important for us – for example, the marketing department explains the context of why information is needed and the R&D team gives insights to their development successes. For us, honest and open-minded behavior is the basis to have a common understanding of the company's goals and a shared vision. Collectively aspiring to these goals instills a shared sence of purpose on what we are doing daily. Senge calls this the actual goal of a learning organization: "systems thinking".
Lifelong learning
The concept of lifelong learning and learning organizations does not only refer to hard skills and factual knowledge. Nowadays, it is evenly important (or even more) to have a strong set of soft skills. In our fast-moving environment, adaptability and agility are as important as flexibility in thinking. In combination with passion, communication skills, and curiosity, one can easily acquire missing hard skills for a certain job. This describes the factor of personal mastery by Senge. Being driven to constantly improve skills lifelong is essential in modern society and working life. As a result, companies strongly value candidates with their transferable soft skill set.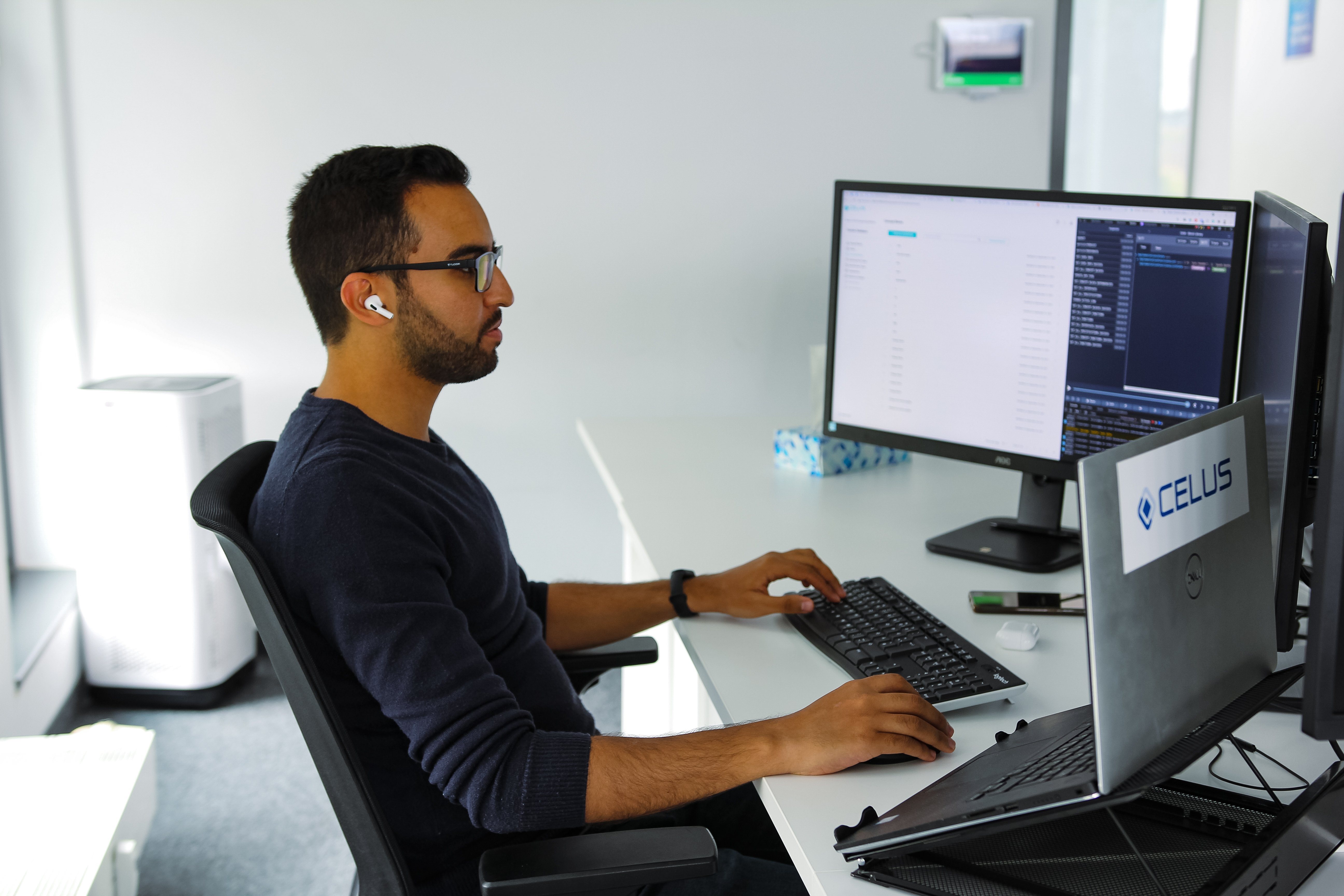 Organizational methods to establish systematic learning
Not only workshops are part of CELUS as a learning organization's daily practice. Additionally, everyone should have a personal development plan, which is written together with your supervisor. They will help you to consider useful skills you can either improve or acquire on-the-job. Also, they will propose a colleague who can teach you what you need wherever it is possible. Thus, leadership at a learning organization is strongly connected with the systematical approach of a learning organization culture. To put the defined goals into practice, there is an allocated learning budget from company to cover costs for your upskilling and training programs. Additionally, a corporate library is offered with hand-chosen books from colleagues recommending books that cover their field of expertise. For example, you can find books about the basics of coding, user experience, or storytelling. The overarching goal is to use the enthusiastic company spirit to learn something new, to foster creativity, and achieve better results than ever. This is Senge's "shared vision"-approach at its best. Because only with new knowledge, new ideas can come to develop new products and achieve true innovation.
Support is key
A learning organization should not only offer a great learning environment but also support further developing your soft skills. In addition to character traits like flexible thinking, agility and self-awareness, there are some more skills to help you in your daily working life, such as conscious self-reflection. Being self-aware enables employees to get to know their blind spots. Senge calls this "mental models". Supportive leadership, a supportive learning environment, and trust in your work will help you to fill the lack of skills and get better than ever. Organizational learning approaches help to prepare you for the long-term future of constant change.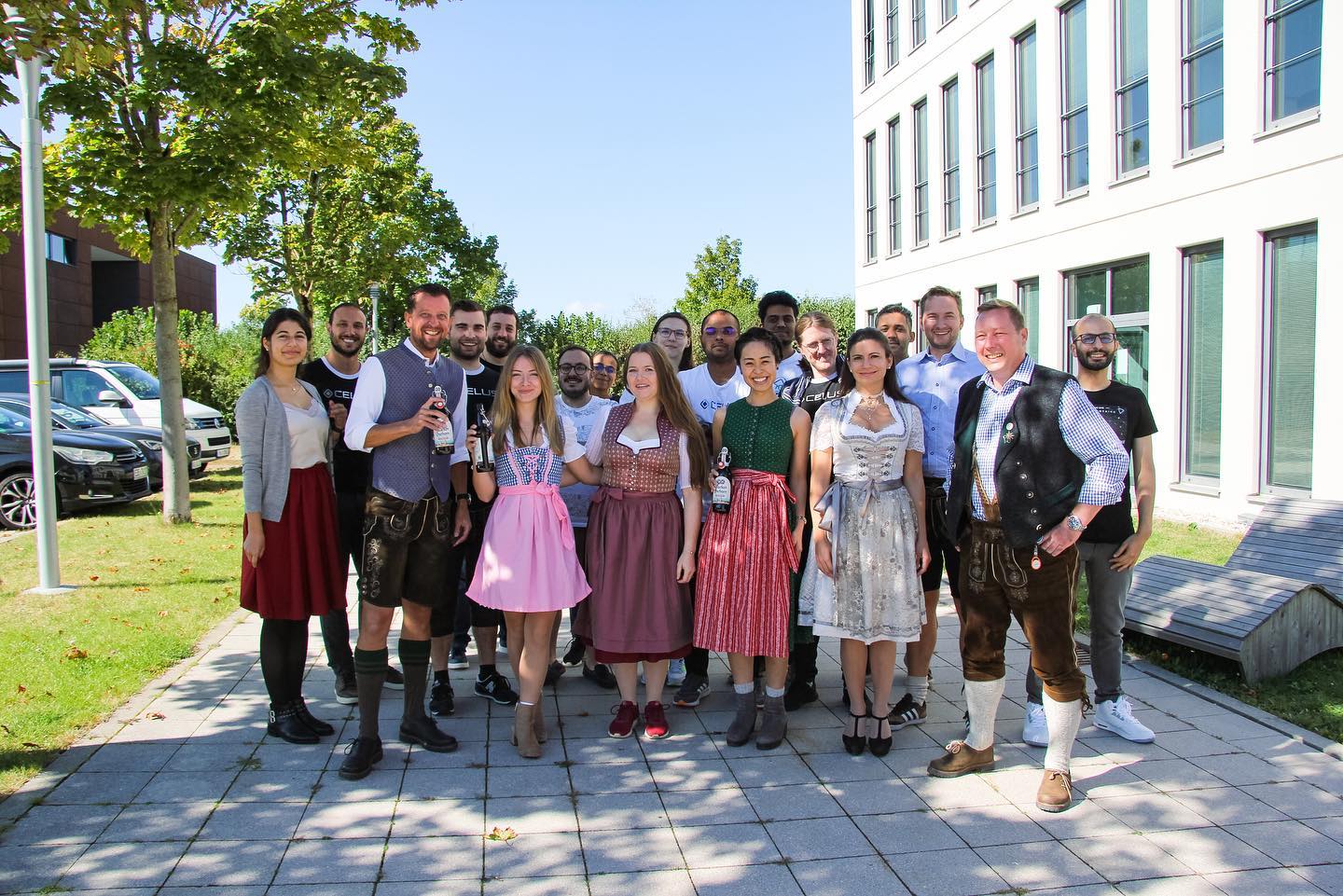 Our CELUS team during the Wies'n-Anstisch celebration
Strike a balance
Lifelong learning and striving for perfection should not be confused. The desire to be better than others and distorted realities on Social Media harm our mental health, studies show. As always, it is important to strike a balance between education, continuous improvement, and also alloting your brain time to relax. Keeping oneself a healthy curiosity and urge to learn is key. To make digging deeper into interesting topics a habit while using working and private resources should be the goal. Working in a supportive learning organization that aims to use the huge pool of knowledge among the employees and allows them to improve day by day, is a real lucky find.