Interview with Head of Sales at CELUS, Matthijs von Witte
---
Matthijs von Witte is a sales superhero and a true electronic specialist. After gaining invaluable experience at the world's major technology companies, Matthijs joined CELUS to create a disruptive change in the electronics industry. In this interview, we discussed his love of electronics, the new ways the electronics industry is headed, and the qualities a good leader needs.
Hi Matthijs, could you tell us more about yourself and your role at CELUS?
I joined CELUS after more than 20 years in the technology industry and held positions at Philips Electronics, NXP Semiconductors, Philips Lumileds, and Molex. I really enjoyed working at each of those companies. I've had the chance to work with great people over the years, and I'm very grateful for the many opportunities I've had.
Joining CELUS, as a Head of Sales, a little over a year ago was a very substantial change for me and it came at just the right time. I felt the strong urge to make a disruptive change in the industry and leave a footprint. At CELUS, we work as a team day and night to do exactly that. I feel very privileged to work with such a bright and talented team and feel that my years of experience at large organizations help me create value for CELUS every day.
I will never regret studying electronics - its relevance has only grown over the years, and I don't think that will ever change.
---
What first sparked your interest in electronics?
You can do amazing things with electronics. When I was a kid, I was inspired by a neighbor who was always busy with his hobby projects. I remember getting electronic components from him such as relays and switches to build my own projects. It's astounding what you can do with a handful of relays! Later, I bought my first computer and realized how much fun it was to automate ordinary things. I decided to study electronics, but I never aspired to become an electronics engineer. Instead, I was more attracted by the impact that technology has on society. During my years at Philips, I was involved in standardization for many years. It's very interesting to see how technology and its adoption affect our daily lives. I was lucky enough to work on technologies for mobile phones and LED lighting, and now these technologies are all around us. I will never regret studying electronics - its relevance has only grown over the years, and I don't think that will ever change.
To this day, I have my little electronics lab in my basement, and I regularly work on hobby projects. Soon my kids will be old enough to start their own projects, and I'm quite eager to start with a development kit like the Arduino and work on automation projects with them. I hope I can give them the same fun introduction to technology that this neighbor once did for me.
What the challenges are electronics companies facing today, and how can CELUS be beneficial to them?
The industry faces a number of considerable challenges, and at CELUS we aim to help mitigate some of them. Many of the environmental problems we face as a society require technological solutions. Let's think about the energy transformation that we are currently going through. This has caused a tremendous growth in "electrification" in the last decade and is accelerated by digitization trends such as IoT, eMobility, "the phone as remote control" for almost everything, and an increased focus on sustainability. This electrification drives an entire industry to innovate at a much higher pace. And while most complexity is solved with (embedded) software, there is still a significant amount of analog electronics in every piece of equipment. This puts enormous pressure on the electronic developers to design increasingly complex systems, while development cycles are getting shorter. Moreover, with the increased focus on digital electronics and embedded software, there is a general shortage of analog system designers. CELUS helps to speed up development and helps to reuse existing and proven designs. This means that existing developers can use their time more efficiently and encourage teamwork.
I always tell my colleagues that the real sales challenge begins after the contract is signed.
---
What do you think are the traits of a great salesman? We are recruiting for a Sales manager within your department, please describe the person you feel would be best suited to the role.
We're selling an expert system to engineering experts. Therefore, it's important for anyone joining our company to understand the electronics development process, its complexity, and have hands-on experience solving real-world problems. I believe that successful sales people in this industry need to be great listeners and be able to translate a customer's problem into how we can help solve that problem. We're set up for the long game. I always tell my colleagues that the real sales challenge begins after the contract is signed.
What does it take to be a good leader in your opinion?
That's a really difficult question, and I don't think there is a conclusive answer. A good leader understands that the team really is what allows him to be a leader. Building high performance and coherent team is the foremost priority and depends on well-defined roles and responsibilities, accountability, and having the right talent at the right seat. Furthermore, I believe leadership is a combination of behavior and willingness to accept responsibility. This is what makes a good leader earn the respect of the people around him. A good leader is a good role model, no matter the situation. It helps to be good at improvising. Another important element of leadership is having a clear vision and being able to articulate this. It sometimes means you must accept losing the battle to win the war.
I want everyone who works with electronics to hear about our company and to ask themselves how we can benefit them.
---
It's recently been a year since you joined CELUS, what would you say was the highlight of the year?
We had a fantastic year with CELUS and celebrated many highlights. I'm proud to have contributed to some of them, and I look forward to growing our company and establishing our technology firmly in the industry. I want everyone who works with electronics to hear about our company and to ask themselves how we can benefit them. We're here to help answer that question.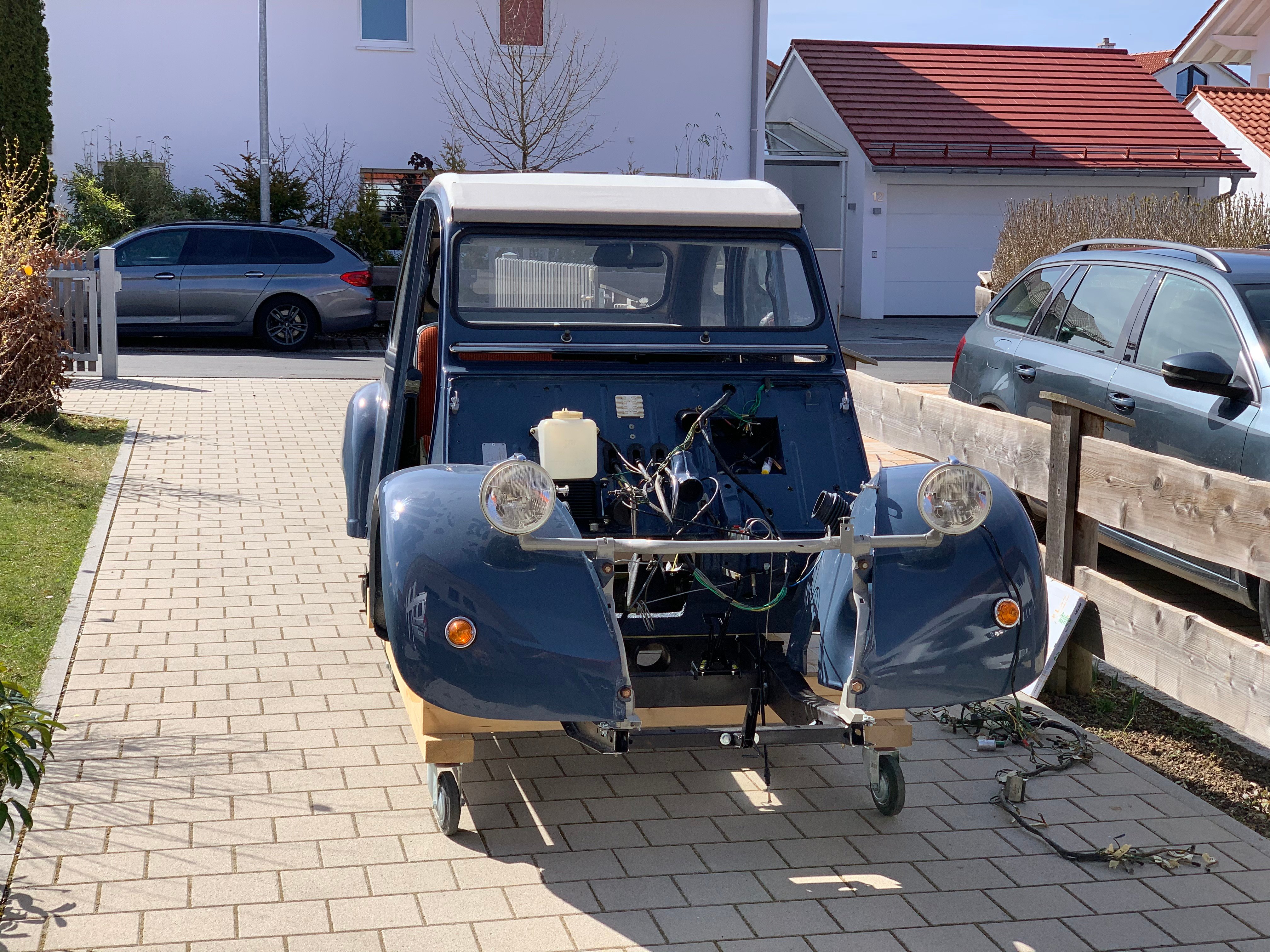 When you are not working on sales and growth strategies, what takes up your free time?
I will probably never run out of hobbies and passions, and I'm rarely found just hanging around. I love traveling with my wife and kids, and we often go camping. For me, camping and living outdoors is the perfect way to relax and get the mind free. We're blessed to live in such a nice part of Europe, and we try to enjoy the outdoors as much as possible. Much of my free time is spent working and driving classic Citroen cars. I've restored multiple cars and love the process of transforming a tired and discarded wreck into a factory state and enjoying it for nice casual rides. I'm currently busy working on a Citroen 2CV, which I've returned to its original factory condition and is now equipped with a 4-wheel drive. The work should be completed sometime next year. I promised the kids that as soon as it's ready, we'll drive it to Iceland.
What do you know now that you wish you knew when you started?
Frankly, that list is very long. I started working for a large company from day one, with high expectations and little plan. I've made many mistakes and tried to learn from them. This has made me more open to feedback, and today I like it when people tell me what makes it difficult for them to communicate with me. Probably the largest insight that I've gained is that you can't change the people around you or the situation you are in. All you can change is how you deal with it. What you make out of it. And very importantly, what is it that you want to get out of it. I started my career without much of a plan and just tried to take advantage of the great opportunities that came my way. Most of the time I was lucky. If I could do it again, I would spend more time thinking about what makes me truly happy and what matters to me most. If I had realized this before, perhaps I would have joined CELUS sooner than I did.